Engstler e.K. Schwarzwalduhren from Villingen-Schwenningen
Engstler e.K. Schwarzwalduhren is a traditional company based in the Black Forest town of Villingen-Schwenningen. The company has been producing high-quality cuckoo clocks and other Black Forest clocks since 1952 and is now one of the leading manufacturers in this field.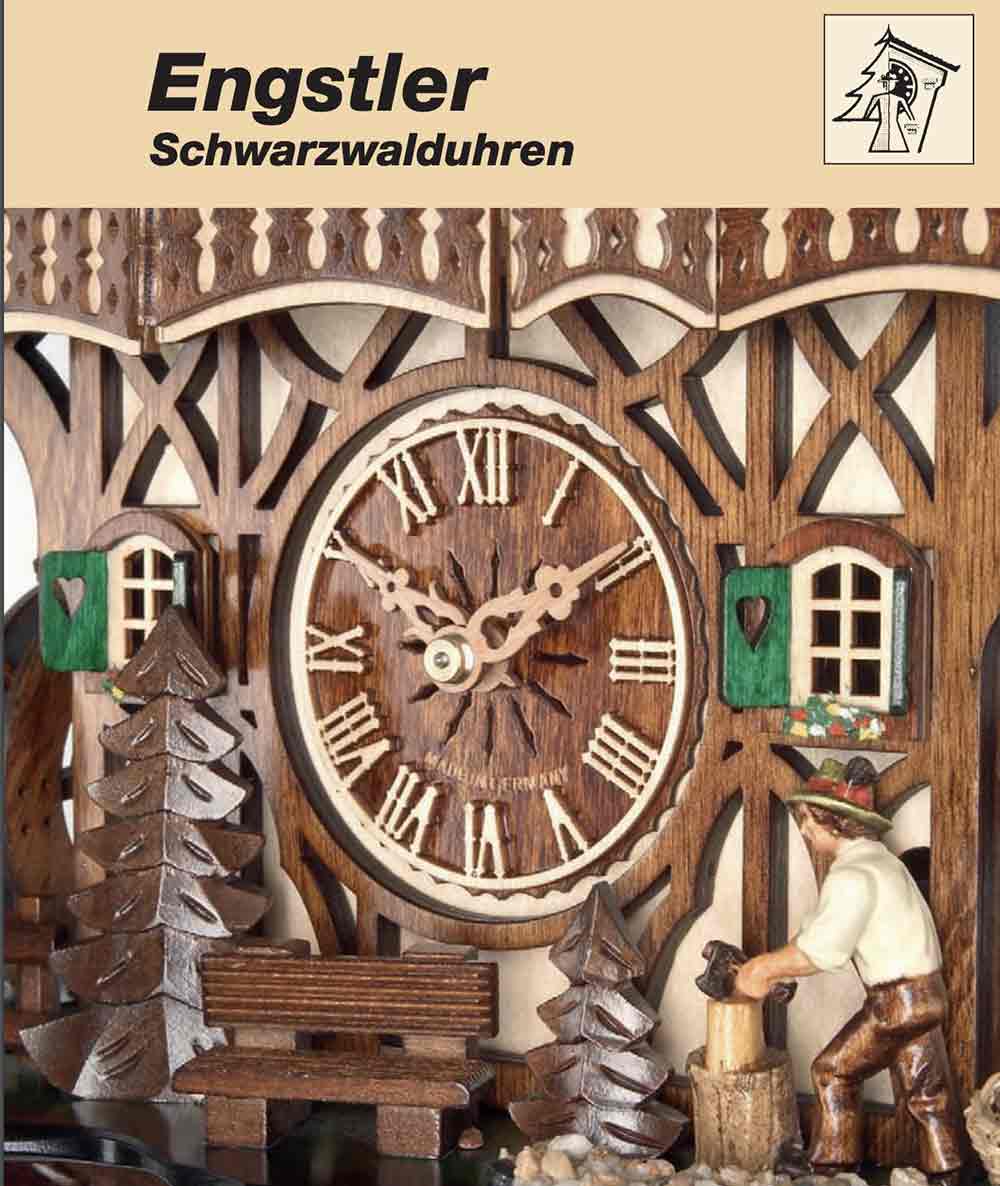 Engstler e.K. Schwarzwalduhren
The company Engstler Schwarzwalduhren was founded in 1952 by Josef Engstler. He learned the trade from his father and later founded his own watch workshop.
Engstler Black Forest clocks are known for high quality and commitment to traditional craftsmanship. The watches are made by hand by experienced watchmakers, with great importance being attached to the use of high-quality materials and careful processing.
Engstler offers a wide range of cuckoo clocks: from traditional, hand-carved clocks to modern, minimalist models, there is something for every taste. The company also offers other Black Forest clocks such as regulators and wall clocks.
Engstler e.K. Schwarzwalduhren is a company that is known for its high quality, its commitment to tradition and craftsmanship and its love for the Black Forest. The clocks are not only timepieces, but also works of art that embody the history and culture of the Black Forest.