Krautclocks Cuckoo Clock Online-Shop
The cuckoo clock online shop Krautclocks is located near Freiburg in Endingen at Kaiserstuhl, a small friendly town on the edge of the Black Forest. Cuckoo clocks are our home and our passion! From cuckoo clocks to Shield clocks, we have top quality Black Forest clocks made in Germany in many designs and colours, exclusively from renowned Black Forest cuckoo clock manufacturers. Order from us safely, with friendly service and always reliably at fair prices.
Cuckoo Clock Manufacturer
Cuckoo factory sales: Our watches are shipped worldwide directly from the watchmaking factory. This means for you the best possible service at the best price. Always guaranteed traditional craftsmanship and watchmaking, manufactured in Germany in the Black Forest - Made in Germany.


Rombach & Haas
Black Forest watchmaker
78136 Schonach, Black Forest
Germany
Black Forest Clock Association
Our cuckoo clocks are all genuine, original Black Forest Clocks with mechanical movement.

To support our homeland and its world-known product, we are active member of the Black Forest Clock Association. And you can be sure to get a authenticity Cuckoo Clock. The seal of approval from the Black Forest Clock Association (VdS) is your guarantee of quality and a traditional mechanical clockwork from the Black Forest.
> to the Certificate of Authenticity (PDF)
We for you personally: The cuckoo clock online shop team
Krautclocks cuckoo clock shop is an online shop of the webglück GbR Ute Miola + Jürgen Merkle. We are a small family business and are happy to supply and advise you on Black Forest products and cuckoo clocks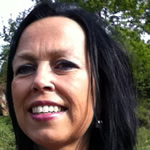 Ute Miola
Ute Miola, a Black Forest Girl with a lot of expertise around the cuckoo and the clock.
Always very happy to help you with any questions about buying, ordering and watches.
> contact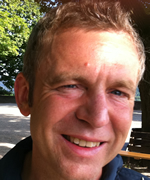 Jürgen Merkle
Jürgen Merkle, a Black Forest native with the cuckoo at the right blot.
Happy to assist you in all matters relating to the online store technology.
> contact